Allen Trevizo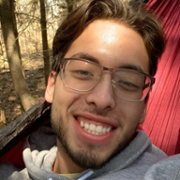 Title:
Undergraduate Research Assistant
Education:
studying Biochemistry (BMB) and Genomics (GMG); Michigan State University, in progress
Working in the Brandizzi Lab:
I am excited to work in the Brandizzi Lab as it represents my first true steps into the scientific world. Working in the lab provides the perfect opportunity to make connections with fellow scientific minds that will impact my journey and provide fond memories along the way. I want to hone my skillset while also branching out into the scientist I urge to be by letting my curiosity for this world manifest. The Brandizzi Lab provides a unique environment that allows me to grow my roots deep into the essence of my existence, so that I may sprout into something unique and prosperous.
Email: