Dae Kwan Ko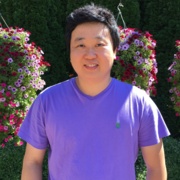 Title:
Postdoctoral Researcher, MSU Cloud Computing Fellow
Education:
Ph.D., The University of Texas at Austin
M.S., Seoul National University, Republic of Korea
B.S., Konkuk University, Republic of Korea
Research statement:
As we are living under social connections, genes are also connected with other genes at different molecular levels, creating networks. As a sessile organism, plants have evolved to take advantage of the gene networks to defend against adverse environmental conditions. My postdoctoral research in the Brandizzi Lab mainly focuses on building an integrated omics network underlying ER stress responses, and on hunting new key members of the networks using a forward genetic approach. I hope my research could contribute to elucidating the molecular mechanisms of not only ER stress but also general abiotic stress responses.
Email:
Publications: