Federica Brandizzi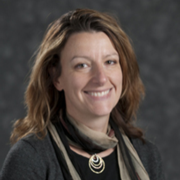 Title:
MSU Foundation Professor
Principal Investigator
Affiliation:
MSU-DOE Plant Research Laboratories
Education:
Ph.D., University of Rome, Italy
B.S., University of Rome, Italy
Research focus
Live cell imaging of the plant secretory pathway with emphasis on the Golgi apparatus and endoplasmic reticulum. Cell wall biogenesis with focus on the role of the Golgi in hemicellulose deposition. Endoplasmic reticulum stress with focus on the genetic interactions among signal transducers.
Email: