Kaylee Chang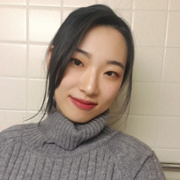 Title:
Undergraduate Research Assistant
Education:
B.S. Biochemistry & Molecular Biology/Biotechnology; Michigan State University, in progress
Working in the Brandizzi Lab:
I learned that a strain of brachypodium was genetically modified to over express MLG, and there is another modified strain that lost function of degradation of MLG. I am assigned to cross two strains to make a super MLG productive brochypodium. It makes me excited because I never imagined that genetically modified strains could be crossed each other!
Email: kangsara@msu.edu