Laura Hiotaky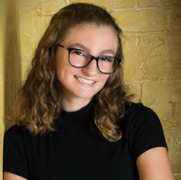 Title:
Undergraduate Research Assistant
Education:
B.S. Biochemistry and Molecular Biology, Michigan State University, in progress
Research statement:
Studying ER Stress biology, I will be working with Joanne Thomson to identify key players in the Unfolded Protein Response (UPR), and trying to understand their function. Specifically, we will be working with the model plant Arabidopsis thaliana.
Email: