Starla Zemelis-Durfee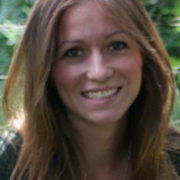 Title:
Research Assistant II (Lab manager)
Education:
B.S. Michigan State University
Research statement:
With the world population increasing and demand for fuels and resources on the rise providing improved quality and quantity of biofuel material for production of sustainable biofuels and products is a necessity. As part of the Bioenergy Plant Design Area within Great Lakes Bioenergy Research Center (GLBRC) my research aims to improve plant biomass and digestibility. Specifically, my work focuses on increasing the production and storage of cell wall polysaccharides, utilizing mixed-linkage-glucan (MLG) is one avenue to improve biofuel crop value.
Email: