Amber Wise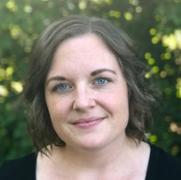 Title:
Executive Assistant to the GLBRC Science Director
Education:
B.A., Olivet College
M.A., Michigan State University (in progress)
Personal statement:
I am based at Michigan State University in The Plant Research Laboratory (MSU-DOE PRL) and supported by Great Lakes Bioenergy Research Center (GLBRC). I have lived in Michigan all my life and wouldn't have it any other way. Where else can you live and truly experience all the seasons? I mainly enjoy all of them (but winter) and like to spend my time outdoors on the beach, hiking in the woods, or running. I adore animals (especially dogs) and am a lover of all vintage. It's not uncommon to see me wandering around a thrift store or estate sale looking for that next vintage score to add to my wardrobe or home decor. I also enjoy spending time with my husband and amazing 4-year-old daughter. I have my BA in Elementary Education and spent many years teaching little ones as a substitute teacher and lead childcare teacher. After a while, my career path changed and led me to MSU. I have been a Spartan for 7+ years taking part in managing a department office, hosting college events, and leading communication efforts for a college center. I am currently taking classes to complete my MA in Strategic Communication. I am excited to begin my new journey with Dr. Brandizzi by supporting her, the lab, and bringing the lab's latest stories and accomplishments to you!
Email: