Josh Deradoorian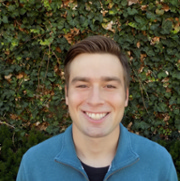 Education: Crop and Soil Sciences and Biochemistry and Molecular Biology/Biotechnology at Michigan State University.
Interested In: learning about the genetics at the population level and pursuing a career in population genetics.
Future Plans: I plan on pursing graduate school, possibly studying the genetics of biofuels and am excited to work with the Brandizzi Lab.