Pengfei Cao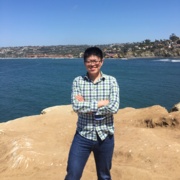 Title:
Postdoctoral Researcher
Education:
Ph.D., Michigan State University
B.S., Northwest A&F University, China
Research statement:
I am obsessed to cell biology, a subject that asks the whys and hows at the fundamental molecular level using elegant microscopy and biochemistry. In the Brandizzi lab, I learned that plant cells are capable of extraordinary things. Establishment of the conserved organelles in plant cells involve unique mechanisms enabling plant-specific intracellular trafficking and biosynthetic activities. My PhD projects center on plant-specific mechanisms for establishment of the endomembrane compartments, especially the ER and the vacuole. I am excited to see novel functional proteins and regulatory mechanisms identified in Arabidopsis help us appreciate the beauty of eukaryotic cells.
Email: